Pizza
Pizza dough and sauce are made fresh daily using our own recipe. Each pizza is made to order using only the freshest ingredients. Price includes cheese and sauce.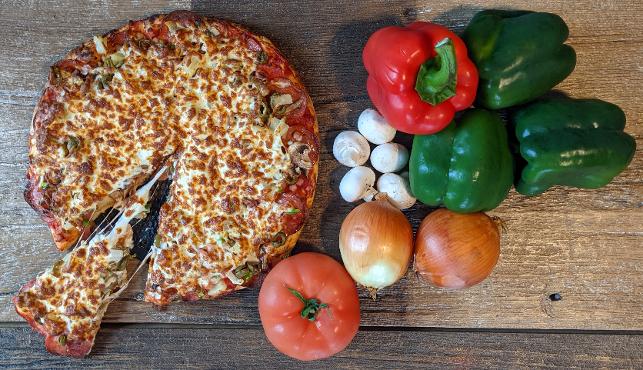 Small (12" - 8 slices)
$13.74
toppings $1.00
Medium (14" - 10 slices)
$15.39
toppings $1.25
Large (17" - 12 slices)
$17.04
toppings $1.50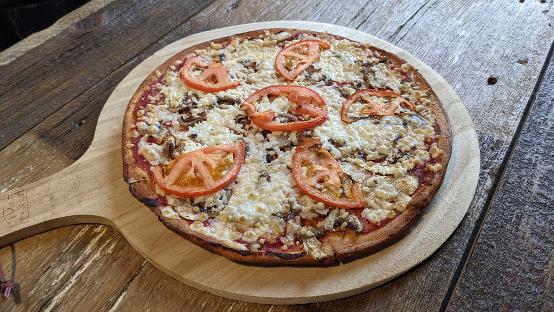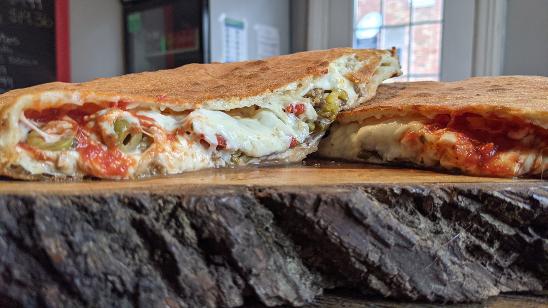 Panzerotti
Our panzerottis are baked and include cheese and 3 toppings
Mini Panzo
$12.64
additional toppings $1.00
Regular Panzo
$17.04
additional toppings $1.50
Toppings
pepperoni, bacon crumble, ham, ground beef, *chicken*, salami, sausage, spicy sausage, *bacon strips*
Due to supply issues we are currently out of chicken. We apologize for any inconvenience.
mushrooms, green pepper, red pepper, hot pepper, green olives, black olives, jalapeno, pineapple, pickle, feta, onion, garlic, tomato, *extra cheese* **Vegan Cheese**
*counts as 2 toppings* **extra cost**